Picture Littlehampton: A Community Photography Challenge
31/7/21 - 10/9/21
00:00 - 17:00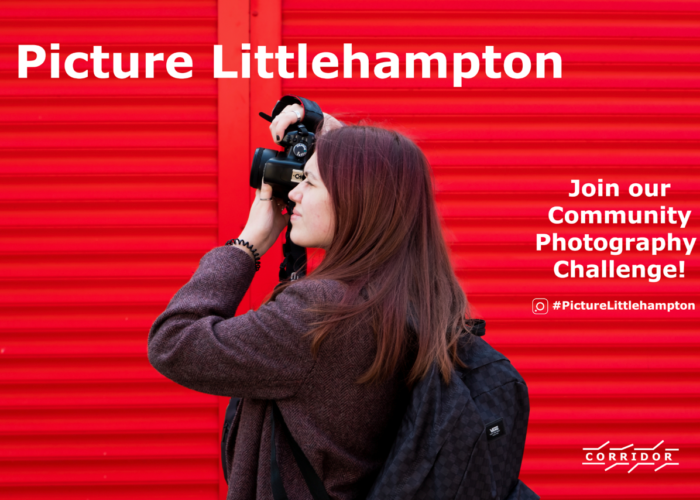 We're looking for fresh perspectives and alternative views of Littlehampton from everyone, aged 1 – 101!  Submit your photographs from 31st July to be in with a chance of being part of a new exhibition this Autumn. There are three winning categories – most inventive, most colourful and most surprising. Our jury will select the winners, which will be exhibited in Littlehampton Museum in October and November and entries will be shared on our social media throughout the competition.
Corridor delivers participatory projects that connect artists with communities.
Deadline: 5pm, Friday 10 September 2021
You can also share your images on Instagram. Please include the following into your post: #PictureLittlehampton @corridorpro
The entry form is available here. Please note that an entry form is mandatory. Sharing your image is not an entry.

Part of the LOVE Local Arts: High Street Family Events Programme produced by Artswork in partnership with Littlehampton Town Council, Arun District Council and LOCA.