Love Local Arts: High Street Family Events Programme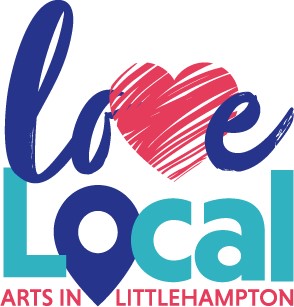 Staycation Summer High Street Family Arts Programme                          
This summer, national youth charity Artswork are working with Littlehampton Town Council with support from Arun District Council and Littlehampton's Organisation of Community Arts (LOCA) to present a series of surprising Saturdays on Littlehampton High Street.
From July 31, every Saturday in the holidays, pop into town to experience an array of high quality, fun arts events suitable for all the family, part of the Arun Inspires programme. Featuring fantastic pop-up performance and installations, walkabout artists, live music, exhibitions and the chance to try your hand at some brilliant new arts and crafts including photography, street art and music making.  Get involved in our community photography competition Picture Littlehampton across the summer or join in one of our interactive  family friendly arts events each Saturday!
Alongside this you can enjoy and celebrate the work of local young people from the Littlehampton Academy, Chichester Festival Youth Theatre and Sussex Steel.
Join us every Saturday, July 31 – August 28, from 11 – 3 (individual session times may vary).
Follow updates on the full programme here and via social media.
Saturday 31 July – Saturday 11 September 2021 inclusive
Step into Colour to include launch event (31 July) with a performance from Chichester Festival Youth Theatre
Saturday 31 July – 10 September
Picture Littlehampton: A Community Photography Challenge
August 7
August 14
Punch and Judy's STAYCATION CELEBRATION
Creative Heart – arts and crafts drop in
August 21
U CAN Spray – social change through street art!
August 28
Bell Orchestra, Beautiful Creatures Theatre [music, interactive, performance]
Rat Choc Chip, Beautiful Creatures Theatre [performance, puppetry, walkabout]
All events are weather dependent and dependent on Government Guidelines at the time of delivery, please check the website and Visit Littlehampton on social media for updates.