Town Show and Family Fun Day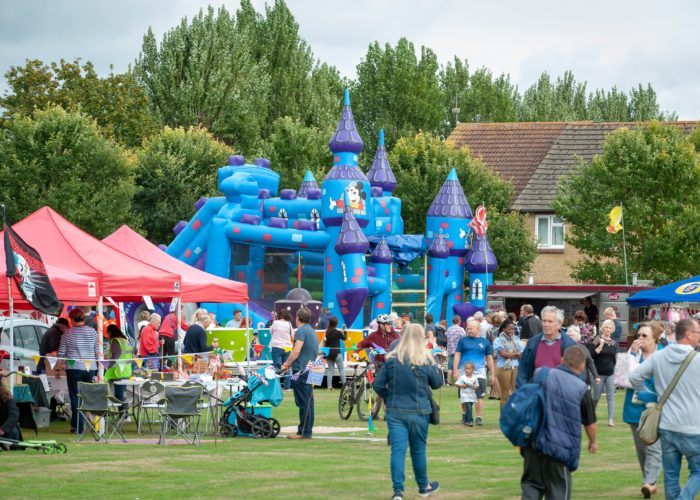 The popular event held at Rosemead Park organised by Littlehampton Town Council and the Town Show Committee returns for its 17th year and is undoubtedly one of the biggest community celebrations in the Town calendar.
A celebration of the vibrant Littlehampton community including live performances, charity fair, food court, inflatables, youth tent, dog show and craft and horticultural show.This year we have the amazing Sussex Tornado's performing for us and Arun Young Musicians. Along with 2 incredible bands performing on our live stage, Pier Pressure and Harry & the Hounds.
There will also be the ever popular free Dog Show, organised by the Littlehampton Dog Training Club – with categories including Most Handsome Dog, Prettiest Bitch, Best Veteran- Over 7 and Best Rescue Dog.
Plus we've also Community Marquee featuring local groups and organisations, children's rides and activities, Food Court, Youth tent, LOCA, chill-out zone, inflatables and much more! Plenty of fun for all the family!
Download your Craft and Horticultural Booklet below.
https://littlehamptontownshow.wordpress.com/page/?fbclid=IwAR16zmDm5brToI2wt2y2_D-CtstkNRAjBBDYuVK-0koC4o2Dw3nAU2zQ7QY
Main Stage Show Times:
12.10- Sussex Tornados
12:45- Dog show
13:25- Arun Young Musicians
13:45- Pier Pressure
14:45- Harry and The Hounds
15:50- Arun Young Musicians
16:10- Pier Pressure
 This year we have some amazing food for you all to purchase. Joining us at the Town Show are:
Thai Taste,selling amazing Thai food
Tiger Eats Carrot, selling delicious vegetarian and vegan foods
Nic and Ben's, selling classics like Burgers, Chips and Hot dogs
Pinks Vintage, selling unmissable Ice Creams
The Littlehampton District Lions Club, selling good old Teas and Coffees along with snacks and their beer and wine tent!