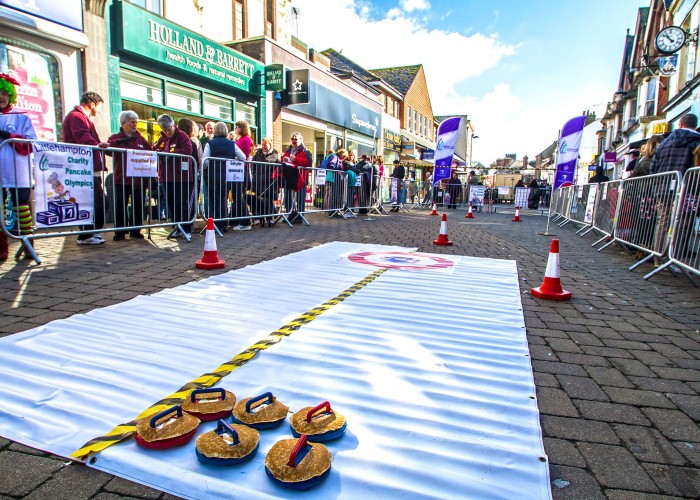 Teams of four adults and/or children are invited to take part in a series of Olympic-inspired events to raise funds for their chosen charity.
First Prize = £100
Second Prize = £50
Third Prize = £25
There will be three pancake themed disciplines, these are designed to be accessible to all and include pancake curling, a relay and new for 2017, pancake stacking.
To take part visit our website and download a registration form http://www.littlehampton-tc.gov.uk/main.cfm?Type=NI&objectid=3207 The closing date for registrations is Friday 27th January.